Our Locations
DOROTHY HEIGHT SCHOOL-BASED HEALTHCARE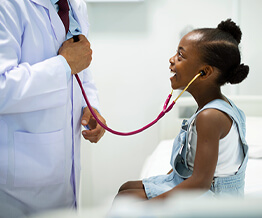 A resource for students enrolled at the Dorothy Height Elementary School who are seen on a walk-in basis. The SBHC is staffed by a Pediatric Nurse Practitioner, Certified Medical Assistants, Behavioral Health Therapist, and administrative support staff.
We are located at 1458 Benning Dr, 
Columbus, GA 31903 and can be reached at 706-940-3603.
What We Offer
Management of Acute Illness and Injuries
Evaluation and Treatment
Routine Health Checks
Sports Physicals
Laboratory Services
Mental Health Counseling
Mobile Dental Health Screenings and Treatment
Referrals to Subspecialists and Community Agencies
Health Information Exchange with Primary Care Providers